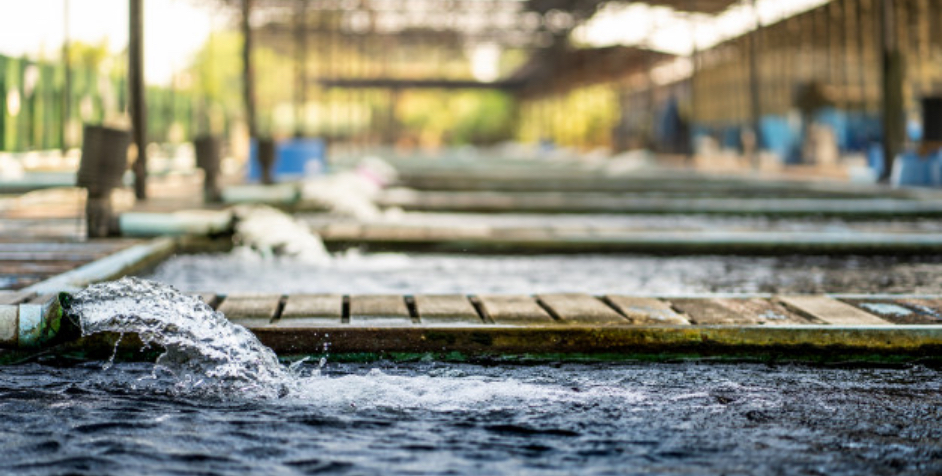 Disinfect waste water by ultraviolet rays
UV is an electromagnetic radiation with a wavelength of about 4 – 400nm. The wavelength of the ultraviolet ray is beyond the detection and perception area of ​​the naked eye. Using UV to sterilize does not change the chemical and physical properties of water.
Ultraviolet rays work to change the DNA of micro-cells, ultraviolet light with wavelength 254nm, the highest ability to kill bacteria. In wastewater treatment plants, using low pressure mercury lamps to generate ultraviolet light, this type of light emits ultraviolet rays with a wavelength of 253.7nm, light bulbs placed in glass containers do not adsorb ultraviolet rays. , separate lights and water. Lamps are assembled in sets with distribution partitions so that when the water flows through the box, it is well mixed so that the number of bacteria passing through the lamp during the contact time at the box is the highest. The water layer passing through the lamp has a thickness of about 6mm, energy consumption of 6000 – 13000mocrowat / s, durability of 3000 hours to 8000 hours.
However, when using this method, the cost is very high. Recent experiments have shown that wastewater has a suspended SS sediment content of <50mg / l after passing the ultraviolet light box with the above-mentioned energy standard, the water still has 200 Colifrom / 100ml.